The week came by so fast and I'm really happy it's finally saturday!
I think I accomplished a lot today. :) I ran errands in the afternoon and helped out my friend in the evening! It's been one hell of a month for me, so today was sort of a breather. The launch of +RUCKUS' next collection has been really really delayed so I spent half of my day looking for materials to use for the next collection. After hitting the malls, I headed to Burgos Circle, The Fort to model for my friend Therese's make-up class at the Maquillage Professionnel.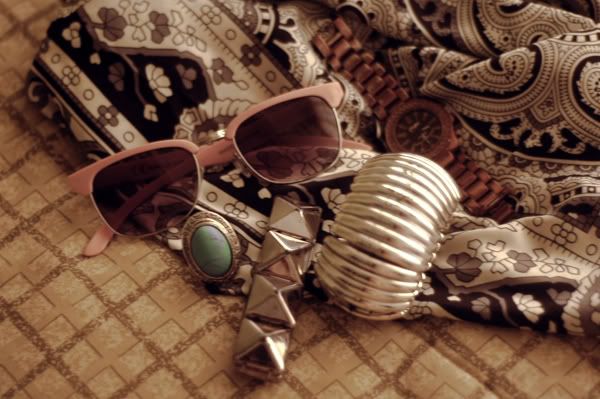 Today's accessories: H&M Sunnies, SM & Girlshoppe bangles and ring,Watch (gift), H&M Scarf. (I have been trying to make it a point to always take photos of my accessories. Hopefully I'll be posting more photos like this.)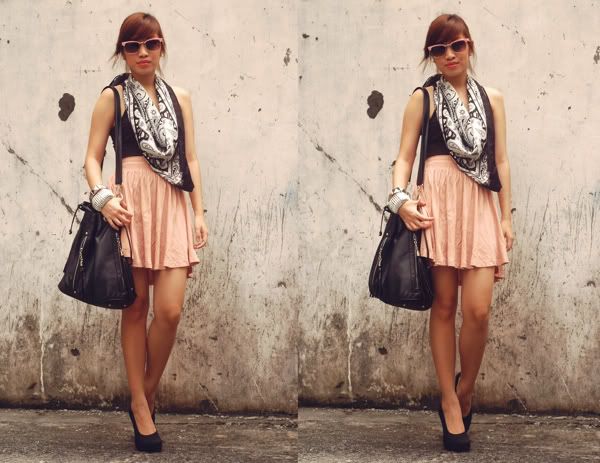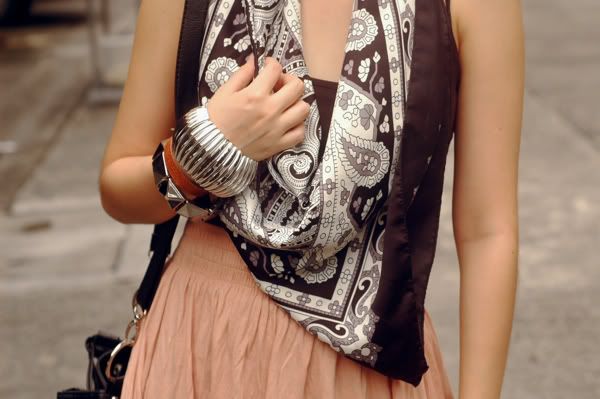 Mr. Sun came out today! I've had this H&M scarf for almost four years and it's only the second time I have worn it. Maybe I'll do a feature on different ways to incorporate a scarf to one's outfit eh? What do you think?
Anyway, I wore a stradivarius tank, h&m skirt, parisian bag and chili margarita pumps. It's just a simple outfit! I've been trying to keep my outfits "lighter" these days. Lessens the stress! It's really hard to move with layers of clothes on. haha!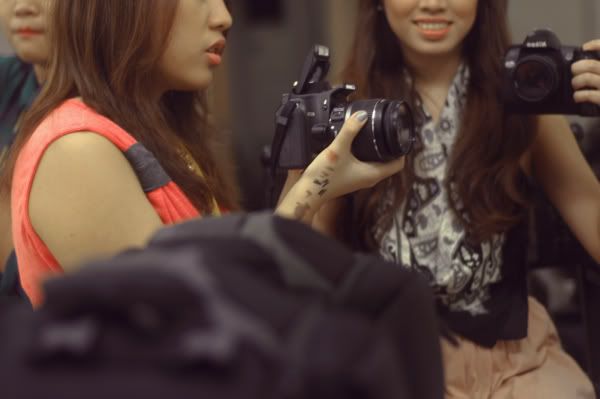 A little teaser! Therese is one of my bestest friends (ever since gradeschool) and man she is SOOOOO TALENTED! I was so happy she asked me to model for her today. Do check out her blog guys. It's really fun to read of youre interested in make-up. She's been studying at MP for about a month already I think and make-up skills are really improving and improving. :) I'll blog about my transformation soon, wait up for that!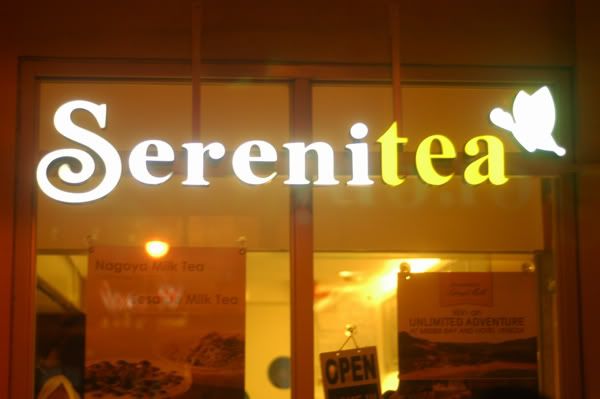 You can find Serenitea right below MP. :) Therese treated me to an Okinawa milk tea (it's supposedly my talent fee…i'm only worth P95 to her huhu just kidding therese!) It sucks though they dont serve snacks:(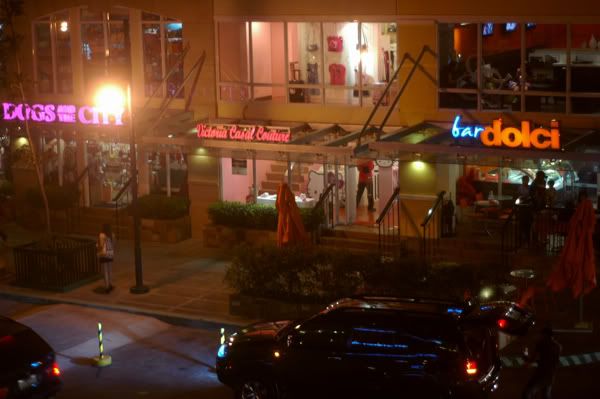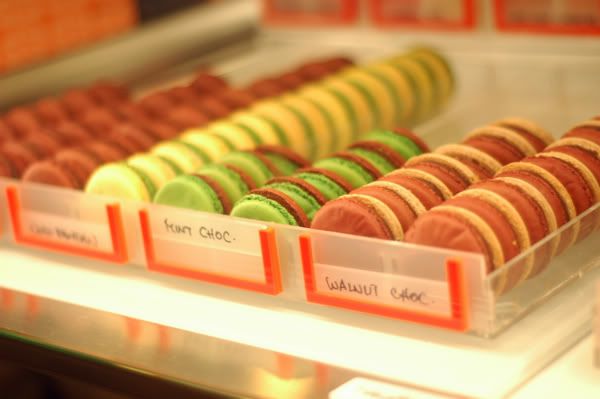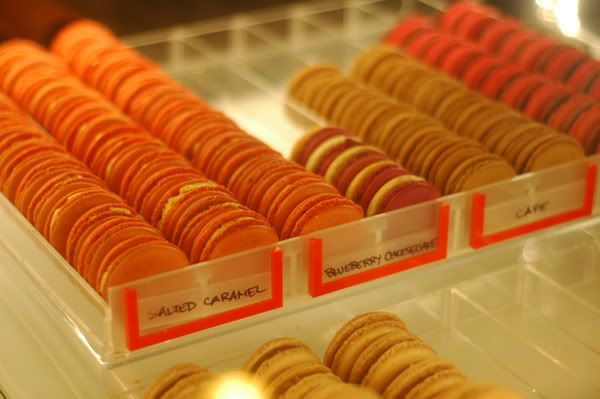 I WAS SOOOO HAPPY to see Bar Dolci right across. I'm a HUGE FAN of macarons and I'm telling you, they've got the BEST IN THE METRO. They are really chewy/soft and have a really flavorful ganache. I'm definitely going back for more :)
So that was my day! :) I'm really excited to post the "evening makeup" by Therese! :D
Good night guys! xx