I'm back to blogging again! :) I finally found some time to take an outfit photo for today :) For the past few weeks I have been hurriedly dressing up and barely have spare time for photos. (Plus the fact that I looked like a zombie last week didnt really push me to have my photos taken haha) Anyway! We dont have classes in UP on Mondays so today was dedicated for school work and other to-do's.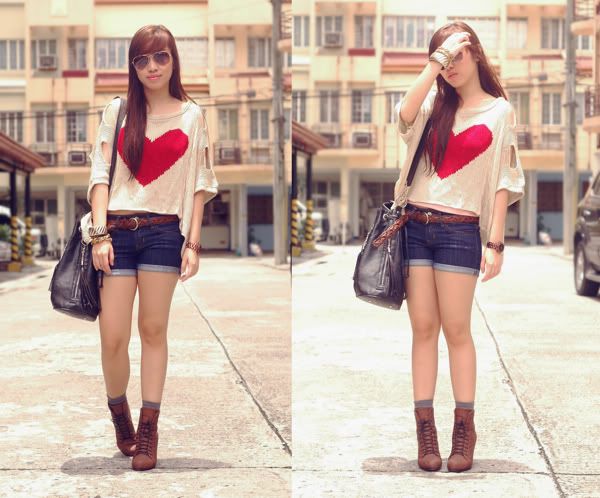 Mr. Sun is back! (knit top from HK, Cotton On denim shorts, Pill Boots, Parisian bag, F21 accessories)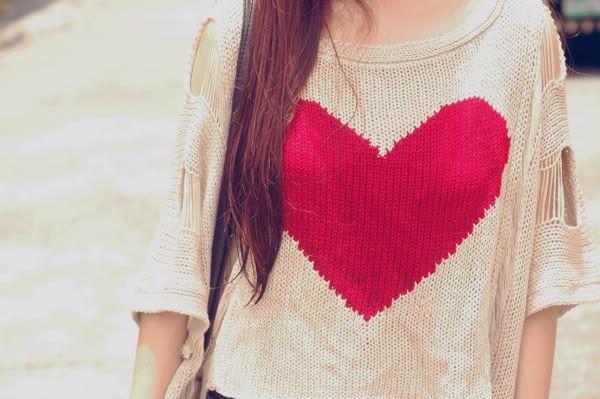 It's actually my second time to wear this top. I remember seeing it in Maple and I just HAD TO buy it. :)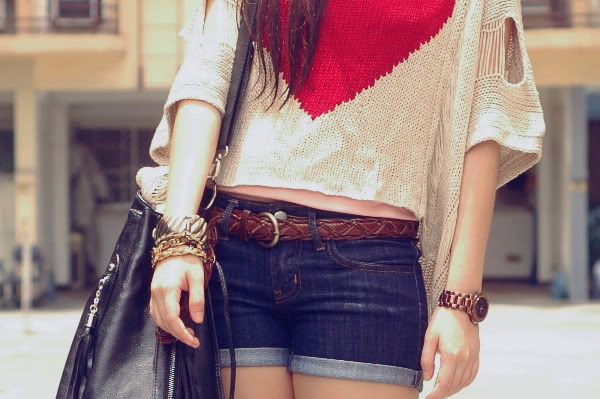 I've been avoiding wearing shorts lately because of the dengue outbreak. Be careful guys! 
So anyway, my friends (who are also my blockmates) headed for our friend Tal's house for our makeover plate! We played Queer Eye for the Straight Guy. :)) But first let me show you some snapshots of Tal's super cute room!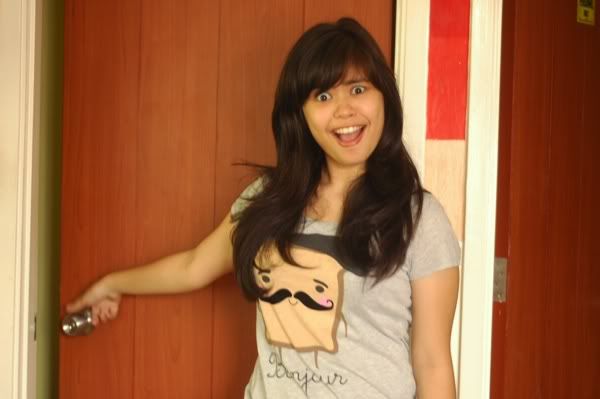 World, meet the gorgeous Tal Tantuico :>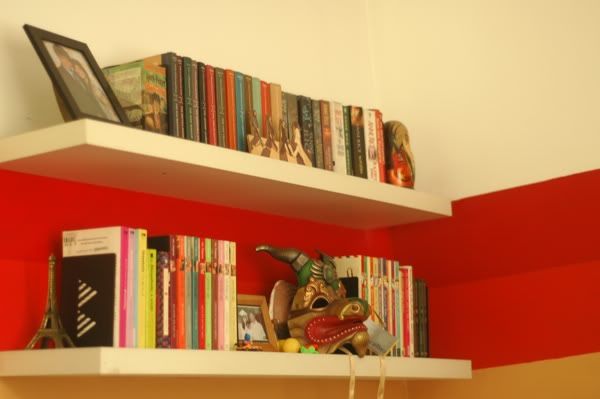 Her room's filled with books and I really like these shelves the best.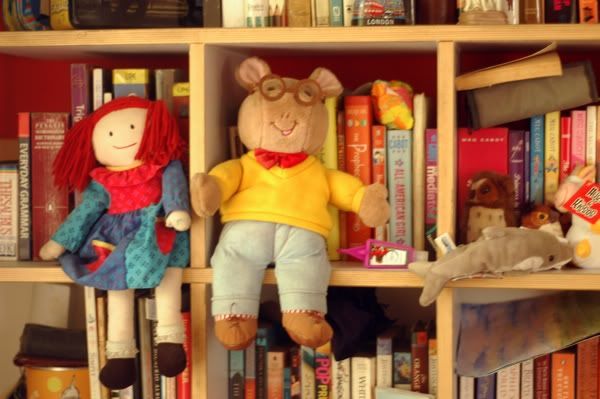 She's 20. =)) HAHAHA HI TAL. :)) SO CUTE HAHAHA.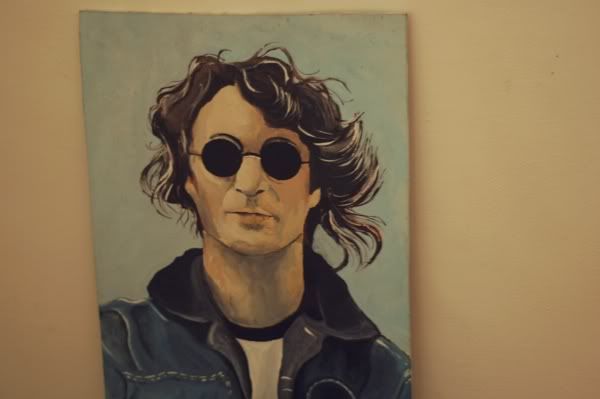 Tal's a HUGE Beatles fan! Here's a portrait of John Lennon painted by Tal herself :> (I wasnt able to take much photos of her other Beatles stuff but I tell you, her room is filled with em)
Anne was so cute filling out these little post-its =))
Beautiful lace detail of Anne's top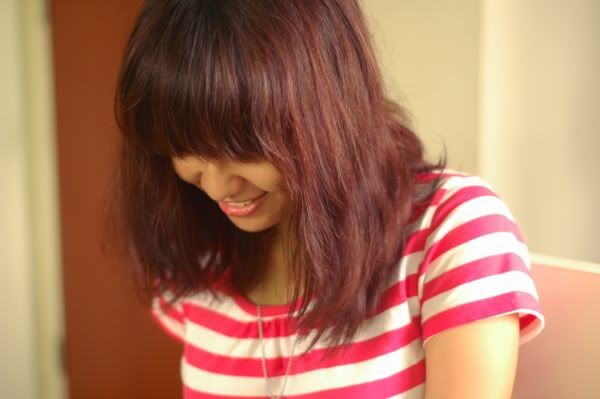 Meet Maika, the beautiful face (sorry if hidden -_-) behind the beautiful photographs!!
We headed to Bench Madison for the boys' makeover! I'll be posting more photos of their new looks after our pitch for class next week.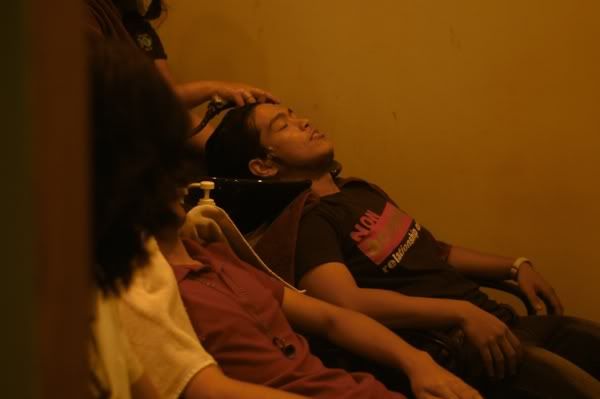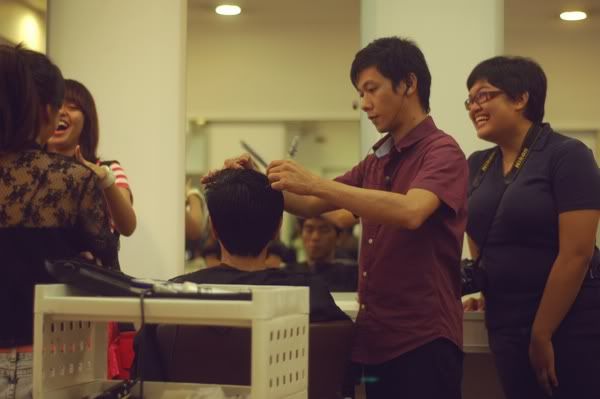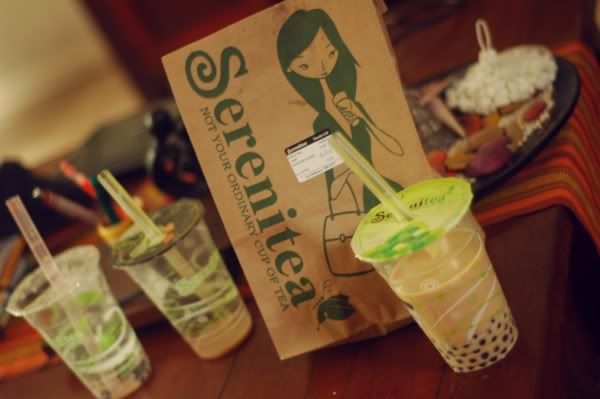 That's a wrap! Serenitea and Yellowcab (Thanks Tal!) to cap off the day :)
Now I shall study for my Math midterms…