Hi guys! I have been really busy with school and have not been sleeping at all :( I barely get to check my tumblr. It has just been too stressful! Anyway, here's a little update!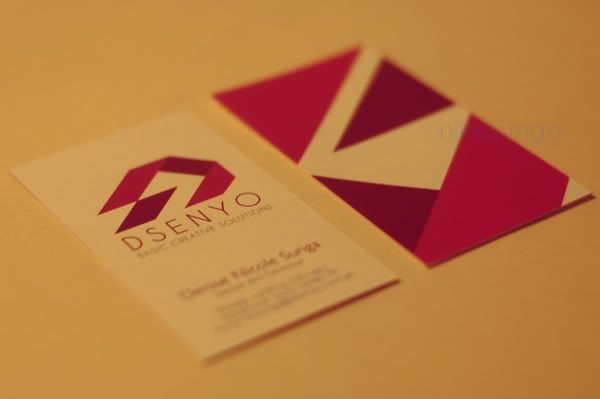 Here's a photo of one of the things I have been busy with- my business card. We were tasked to create a design firm and make corporate communication materials for it. It's not easy to make a logo, a stationary, card, envelope, logo manual & a company profile. All these went through rigorous editing, design revisions and approval. (I passed all my printed versions of the comm. materials to my professor and the card was the only one I had left haha)
If you want me to make these things for your company/brand, feel free to shoot me an email and we'll talk about it :)
FEATURES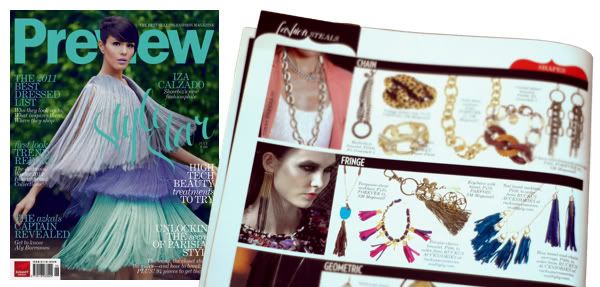 Last July, +RUCKUS accessories was featured in Preview Magazine! :) Collated by Kylee Lagman, +RUCKUS pieces were featured for the fringe accessories part of the article.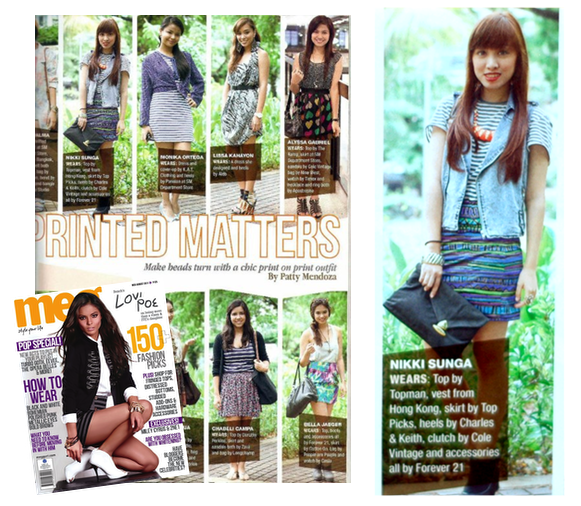 I'm in Meg Magazine, August 2011 issue. It's for Style Stalker: Print on Print by Patty Mendoza! :)
Don't forget to grab a copy of Preview & Meg! :)
ASK

Anonymous1: Hi! I have my hair done at either Fabio Salsa at Rockwell or at Franck Provost Jupiter St :)
Anonymous2: It's really risky to buy shoes online since you cant really tell if it would fit perfectly or not. :) I advise you to check out their size chart. That really works :) Oh and if you go to bazaars or tiangges, try fitting the shoes that are made in China. See if you're a 35, 36, 37 etc because usually their sizing is similar to that of those from Korea ;)